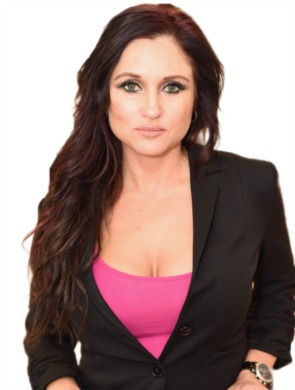 Becky has been consulting people in the health and fitness
industry for over 20 years. She is a very good listener, and is committed
and passionate about helping others reach their goals! She is a loving
mother of two young men that she loves spending QT with! Now as a
real estate professional she went from guiding people with their health
and fitness goals to buying or selling their most important asset, which
is their house! She is fully committed and will offer you the best
customer service making your experience as stress free as possible.
Becky makes it a priority to learn about her clients' interests and
goals in order to help identify their perfect home! With her drive,
enthusiasm and honest approach it is what sets her apart from others. Let
Becky take the hassle out of selling or buying your home. She is working
with the Will Alfaro properties team, and they have some of the best creative
marketing ideas that will put your property ahead of the competition while
getting you the best price in the shortest amount of time. The team also has
the knowledge and personal experience when searching for property,
determining ROI and bidding against aggressive bidders. Finding or selling
your home requires patience, time and a Realtor who understands your
needs. Becky has lived in Northern Jersey for almost twenty years. Becky is
a North Jersey Realtor with Coldwell Banker helping people move with
Confidence: Home buyers, Sellers, Rentals and Investors.